Civics & Economics

Classroom On-Line

IMPORTANT NEWS EVENTS & INFORMATION

Create-a-Business Project

Create-a-Business Project Report

The report for the Create-A-Business Project is due on TUESDAY, APRIL 23, 2002. Click HERE to view the GRADING RUBRIC that will be used to score the projects.

Notebook Check Information

Click HERE to view the running contents of your FOURTH QUARTER Civics Notebook.
TOPIC OF STUDY

As described in our class syllabus, we are currently studying THE GOVERNMENT & OUR GLOBAL ECONOMY.



Many of the documents used on this site, such as the resource guides above, are in ADOBE ACROBAT form. Do you need to get the Adobe Viewer? If so, click below!

STUDENT REVIEW TOOLS
---




COMMUNICATION CENTER

Send E-Mail to Mr. Wright:
---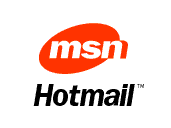 Need your own e-mail address? Try Microsoft's HOTMAIL.